If you prefer to use printed sources instead of the virtual world to learn more about music, which is the food of our soul, not just for listening, but for the genres you are listening to, we searched the terms, music and instruments you are interested in and books of music for you in this article.
1- The Historical Adventure of Music Art
The book The Historical Adventure of Music Art which is the first book we offer tells about the depths of the art of music, the researches about the extraordinary world behind the melodies that we are influenced and the acquired knowledge passes through a tight filter without boring the reader. The book that is the result of Cavidan Selanik's researches about the music which she spent long years also shares history changes and developments about music with the leader. (Unfortunately, this book is not translated into English.)
2- Essay on the Origin of Languages and Writings Related to Music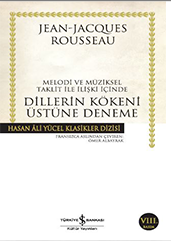 Jean-Jacques Rousseau, the most important romantic writer of the era of enlightenment in the history of humanity, describes the origin of languages ​​in the process from the scream of nature to the language of gestures, the formation of words and the naming of the world with reference to the relationship between music and melody.
3- The Great Gatsby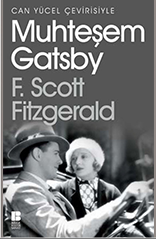 Our another important book is The Great Gatsby by F. Scott Fitzgerald whose leading role belongs to music and also won an Oscar for the film. The main character Jay Gatsby's glamorous lifestyle describes the 1920s as a jazz age in mind with enthusiasm, exaggeration, violence and collapse.
4- Norwegian Wood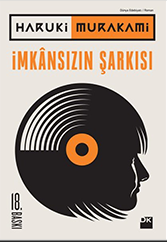 Haruki Murakami, one of the most popular writers of the time, tells the story of a simple, striking and warm love story that he heard the legendary band The Beatles' song,Norwegian Wood, during his journey takes him back to his university years. It is also the book in which the incongruous writer is known in the world with the language he developed outside the Japanese traditions.
5- The Story of Music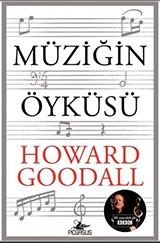 This book is another suggestion that gives you a comprehensive tour by ignoring the influences of popular culture from the whispers of music, which takes on the role of purpose and tool in the life cycle of the human being and tells the process of our soul. You can find information about the terms and what kind of music is popular after the war. At the same time, Howard Goodall offers you a long and fluent adventure through the unique support process of innovative phases such as musical, opera, orchestra, dance music and recording technologies.
This is the list of books that we have chosen for you. If you like this blog, here are some others for you:'What is Opera ?,What is an Orchestra?'
You can subscribe to our weekly e-newsletter to be informed about musiconline blog posts directly. .